2020 is destined to be an eventful year. COVID-19 impacts greatly on our life and business, but it also lifts our spirits to keep going despite any challenge.
As the pandemic of COVID-19 in China has been gradually under control, work resumption is thriving across all walks of life, Music Guangzhou 2020 was held on August 21st -24th in the same venue of the China Import and Export Fair Complex.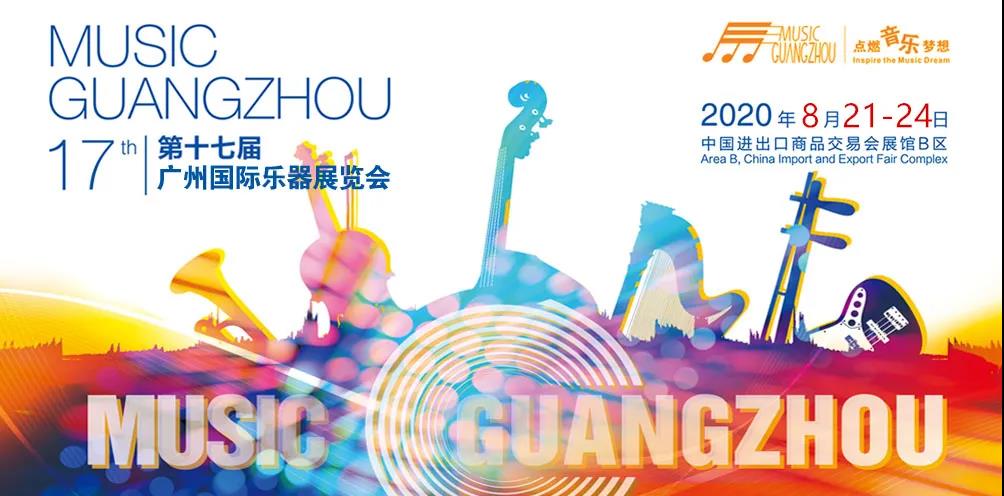 Gathering a total of 41,555 visitors, 2020 Music Guangzhou was the first major trade fair of its kind to return in China following the COVID-19 outbreak.
Walking in the show, the sea of people were on the tiptoe of expectation and urging to attend this music feast.

AWEDA INDUSTRIES LTD. came with confidence in our brand products and service quality, and our sincerity of bringing music lovers the most reliable products.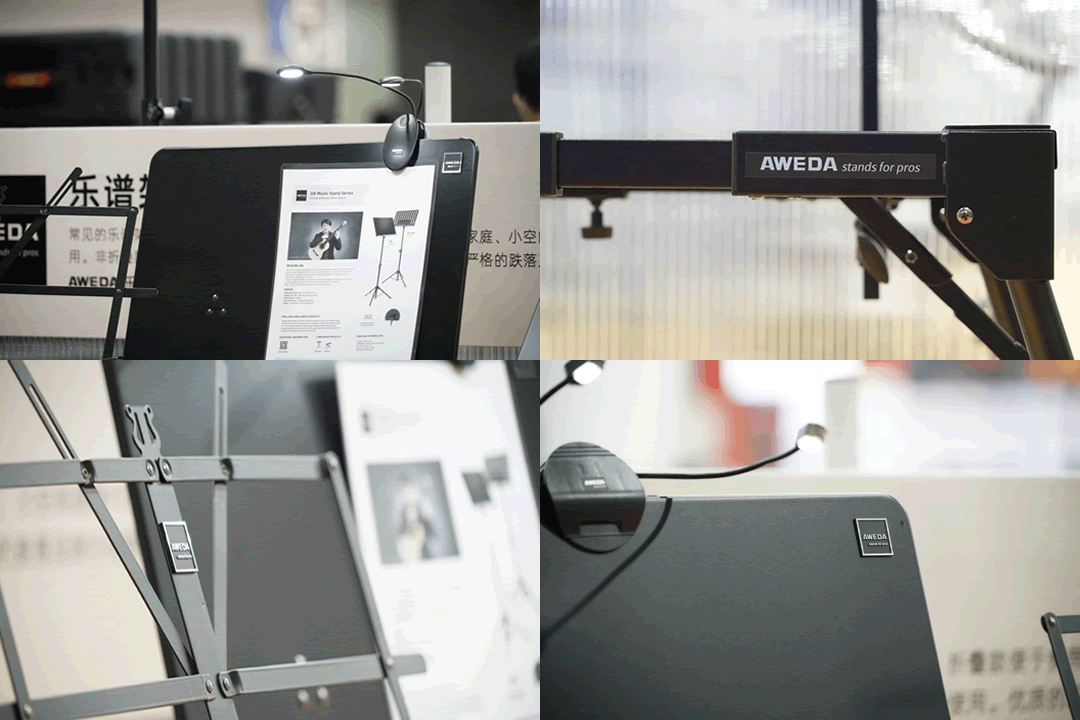 We brought two brands AWEDA and MOSTAND on the show. AWEDA is founded on a promise of affordability and durability, and MOSTAND innovation and modernity. During the years, our two brands have been steadily gaining acceptance and applause from musicians, bands, educators and even engineers all around the world.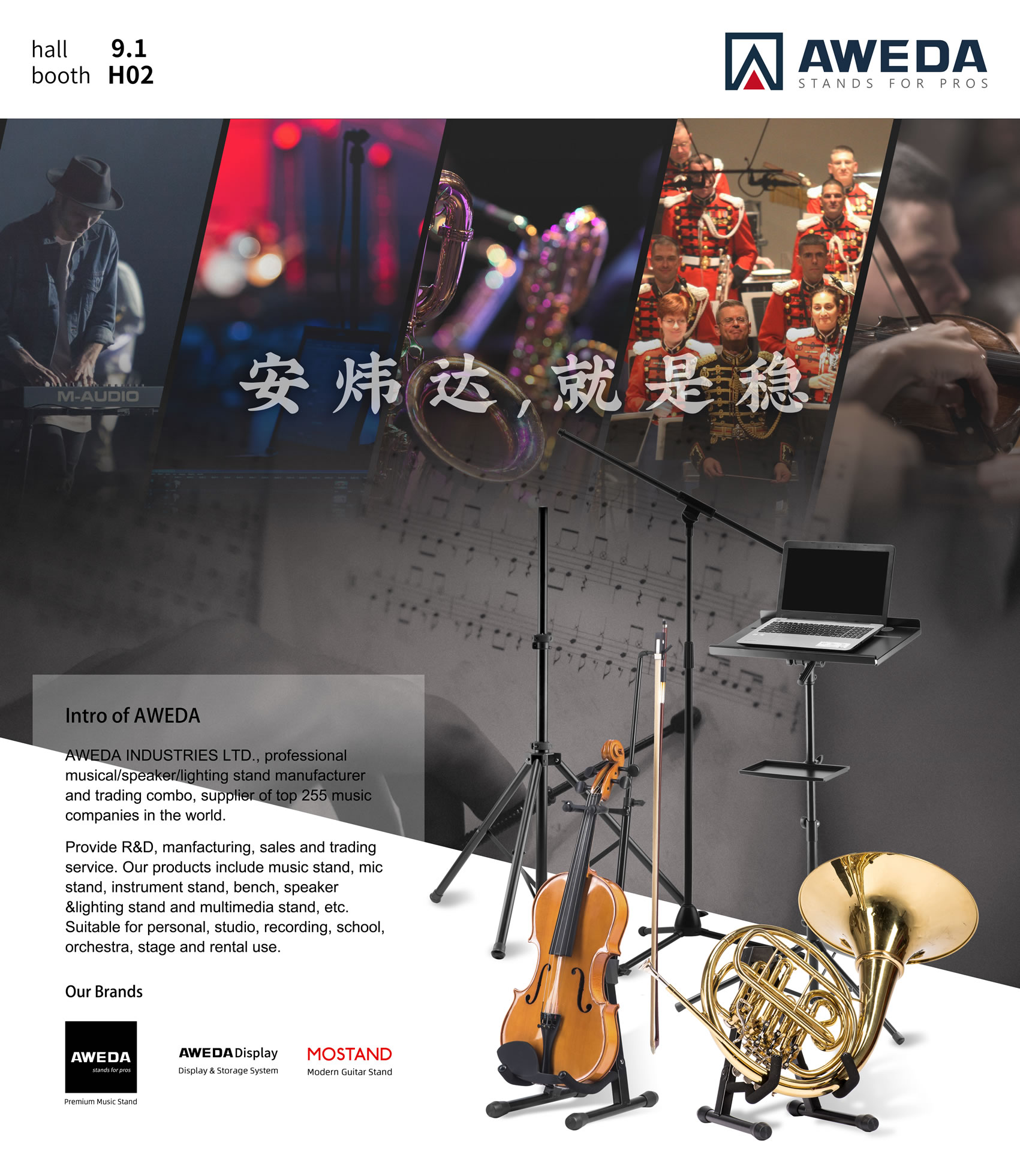 During the show, we met 1,000+ friends all around the world and attracted their attention on our brands AWEDA and MOSTAND.
While communicating with bands, music society members, music teachers, artists, music lovers and businessmen on the show, we can feel people's faith in the future music industry development, which reveals the recovery of Chinese economy and music industry's promising prospect.
Achieving mutual-understanding, our product idea "Stands for Pros" wins support from the visitors. People raved about our quality, and were impressed by the success of our brands and quality. On the show, we sold more than 10 kinds of products on the spot, and we enjoyed seeing people leave with what they want with a big, warm, satisfied smile!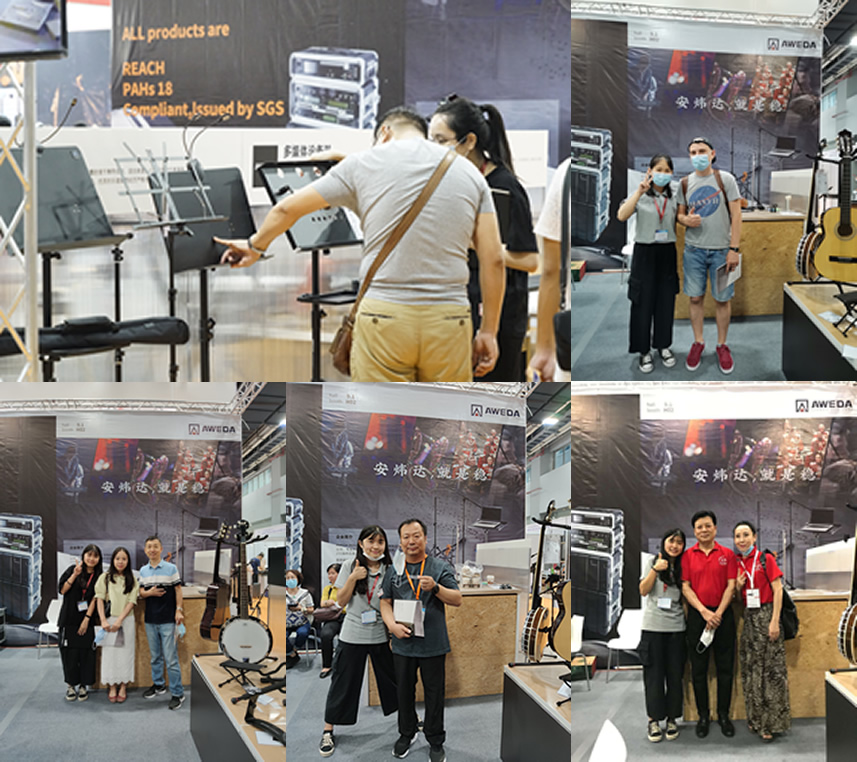 As GM Shawn Feng always says, "No one can predict the future, but we can always be farsighted and prudent." The music industry certainly will keep growing, and our aim "Stands for Pros" and spirit of revolution are what we have in the flourishing music industry and upcoming future!
PS: Friends who missed Music Guangzhou 2020, we'll see you at Music China(Shanghai) on Oct. 28th - 31st at booth No. W2F20!