AWEDA & MOSTAND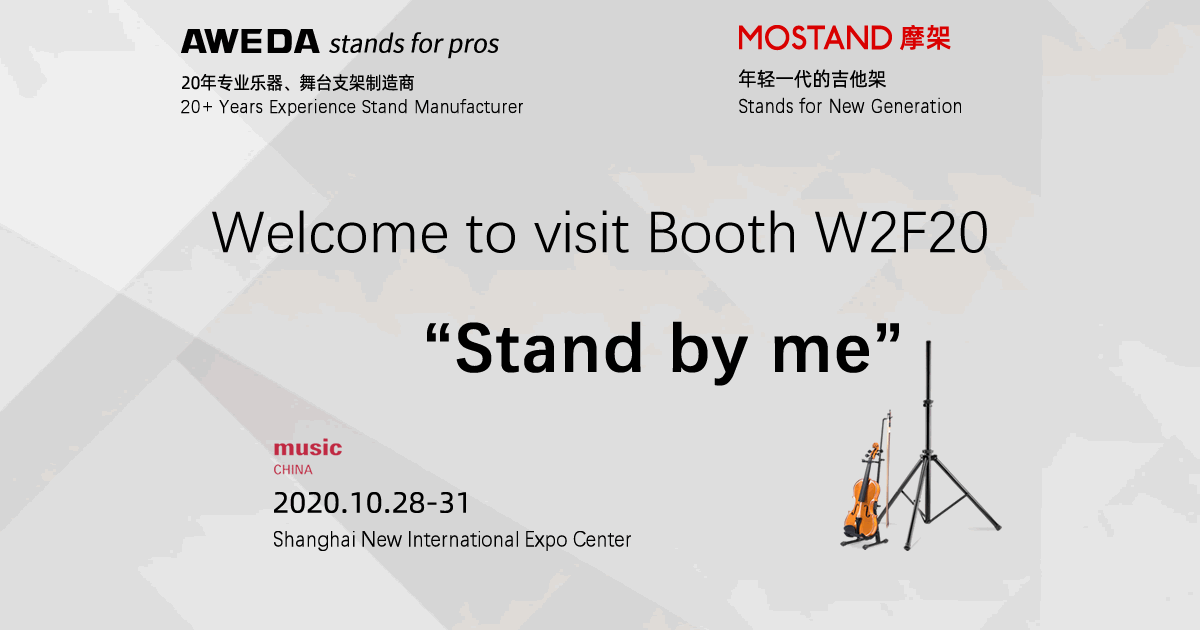 W2F20 | October 28 – 31 | Shanghai New International Expo Center | Shanghai, China
Show Hours:
Wednesday, October 28 @ 9:30am – 5:00pm
Thursday, October 29 @ 9:30am – 5:00pm
Friday, October 30 @ 9:30am – 5:00pm
Saturday, October 31 @ 9:30am – 3:50pm
Music China 2020
Music China is Asia Pacific's largest sourcing venue for the music industry.
Standing out in the crowd of more than 100,000 music professionals, AWEDA will attend the Music China in Shanghai,
October 28 – 31
to explore the latest in music products-Adventure and Soloist Evo and so - featuring extreme portability and clean design. Not to be missed is a visit to the AWEDA booth to experience them first-hand.
Where to find AWEDA & MOSTAND
You will find the AWEDA & MOSTAND booth
W2F20
in the Shanghai New International Expo Center. (No.2345 Longyang Road)
Looking forward to your visit.