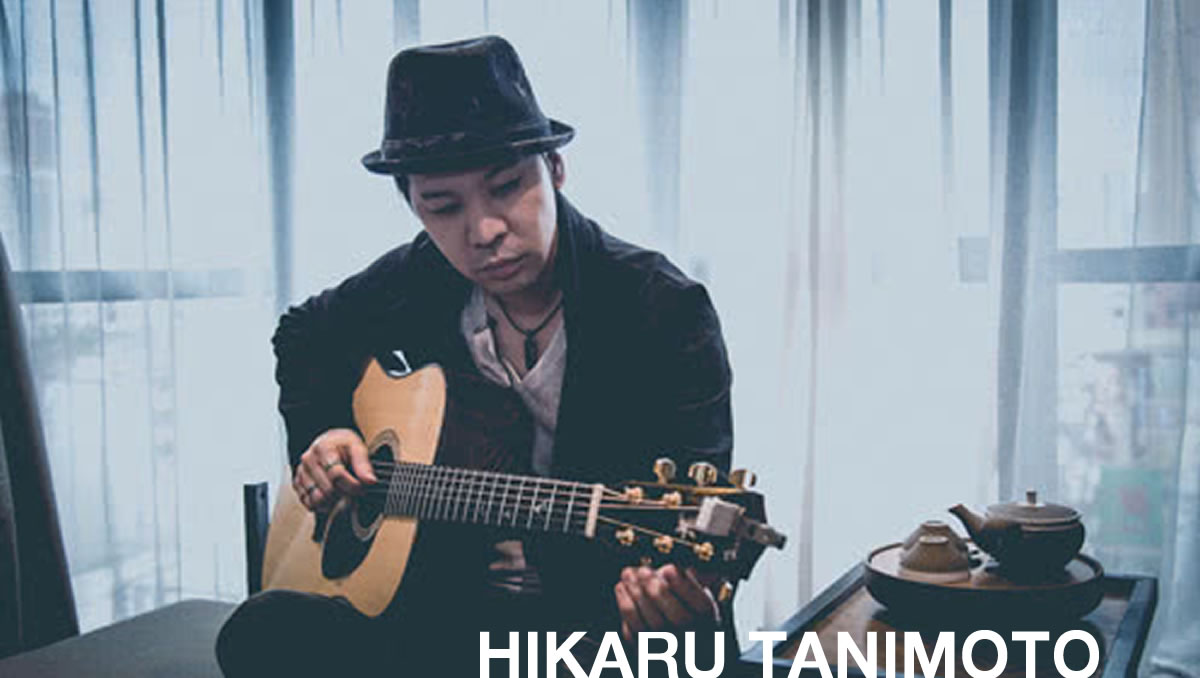 【Hikaru Tanimoto】
Hikaru was born in Hokkaido, Japan on June 18th 1984.
He started playing the guitar at age 16, and started his professional career at age 17.In those days, he used to practice at least 15 hours every day.
By using only one acoustic guitar without multiplex recordings, he can express various sounds such as Percussion, Slap bass, Tapping, some ethnic musical instruments(Indian, African, Spanish, Japanese, Caribbean ).
It was really difficult for people to believe that he could do it so. His playing style is very unique that overthrows the traditional guitar concepts.
He was favorably reviewed by some music magazines as "the world level without objection", and quoted",
"What a surprise! He got a bright future ahead of him."
He provided his music to such projects as Nissan automobile ads,National Health Insurance of Japan ads, and "Sonic and the Black Knight(Sonic the Hedgehog)" of Sega video game music.
He has toured Germany, Spain, Philippines, Singapore, Thailand, China, Taiwan, Korea, Malaysia and France on performances, and has appeared a lot of times on TV in Philippines,China and Korea.
In Japan, he has guested as a backup guitarist to famous singers and even made solo performances on TV and radio.
Moreover, he has been introduced a lot of times on magazines and newspapers.
In 2010, he was ranked top 20 as most popular Japanese guitarist in Swing Journal, a popular magazine for jazz music.
In 2013, he participated in hide(X JAPAN) tribute album.
《International festivals that he has performed before》
"Japan Festival in Munich(in 2010)"
"Shanghai EXPO(in 2010)"
"Frankfurt Musik Messe (in 2010)"
"Music Korea(in 2010)"
"International Finger-style Guitar Festival (in Shanghai, China, 2011)".
"Music China (in Shanghai 2009~2014)"
"Palm Expo(in Beijing 2012~2014) "
"Guitar China 13th anniversary event(in Shanghai, 2013)" "Malaysia International Guitar Festival(in Kuala Lumpur, 2014)"